Meet Jessica Pikul: Our International Volunteer in Peru
July 30, 2018 •
CMMB •
Peru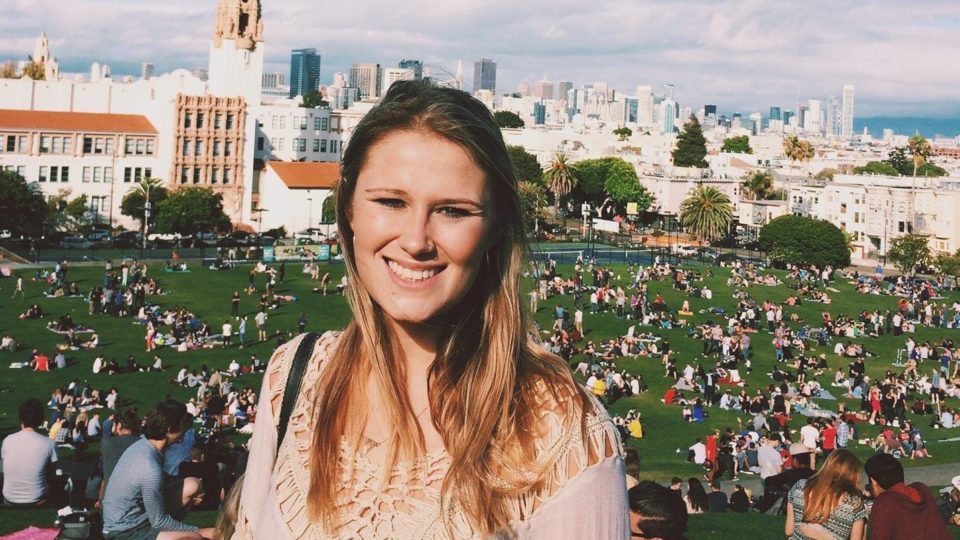 Jessica is a nurse from St. Louis, Missouri who recently became part of the CMMB family as one of our international volunteers. She will be serving as a clinical nurse in Huancayo, Peru.
Jessica graduated from Saint Louis University in 2016 where she earned a BSN. In addition to academic qualifications, she is grateful for how the university helped her develop spiritually and emotionally. "The university encourages its students to reach out to the surrounding communities to volunteer for the underprivileged and to seek racial and social justice. I know it played a big role in me seeking out this opportunity with CMMB."
For the past two years, Jessica has worked at Mercy Hospital as a cardiac step down and in-charge nurse. We are fortunate to have volunteers like Jessica on our team! Read on to learn more about Jessica and her hopes for the future.
---
Where is home: St. Louis Missouri, USA
CMMB volunteer post: I will be working in Huancayo, Peru as a clinical nurse. I'm so excited to be reintroduced into the Latin American culture. I served in Nicaragua two years ago and while I know that Peru will be different, I hope to take some of my learnings from Nicaragua and apply them in my new work. I am very excited to get back to serving vulnerable women and children.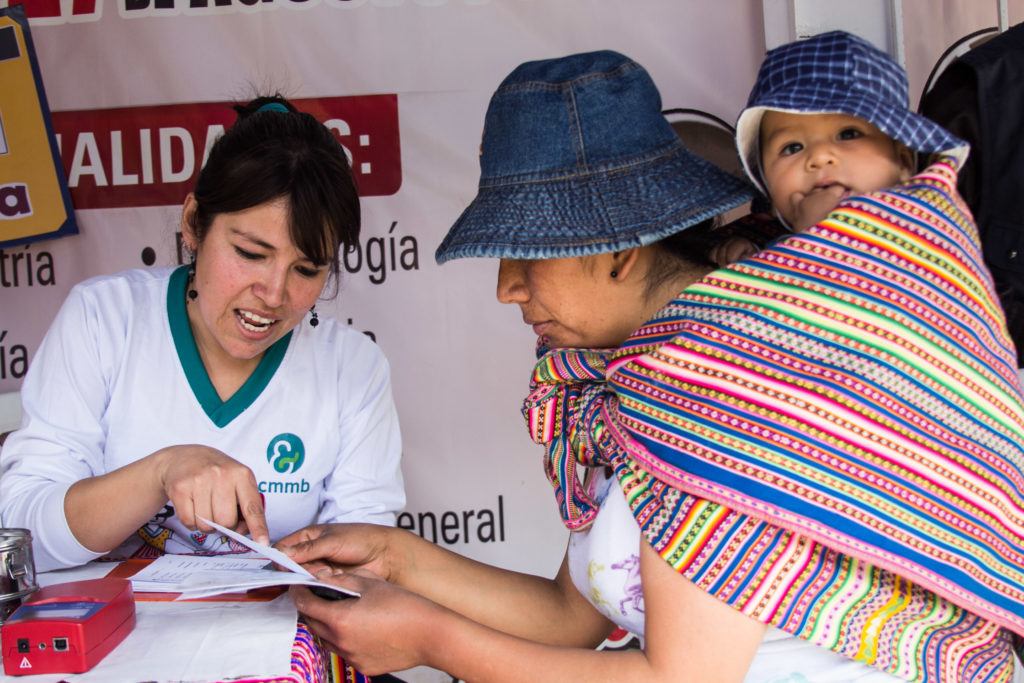 If you were asked to sum yourself up in two words, which two would you choose? Joyful and empathetic.
Why CMMB? When I began my search for an organization to volunteer with, these were some of the things I was looking for opportunities to volunteer internationally with a reputable organization – an organization that focused on sustainable health projects that would continue long after my service ended. I also wanted an organization that was led by faith. I needed the team around me to have Jesus in mind as they provided the care for the vulnerable communities they served. CMMB had all of that!
What are you most proud of? I think I am most proud of what I've done post-grad with my nursing degree. I've not only grown as a nurse, but I have taken on leadership roles. I am proud of these accomplishments, and know that they are a testament to the support I have received from family, friends, coworkers, managers, and God's blessings. So I am proud but also thankful for what God has allowed me to accomplish in nursing this far in my life.
Imagine you are stuck in an elevator. Who would you most like to be stuck with? And why? I'd want to be stuck with Mother Teresa. She was such a wise, loving, and beautiful human being. Her service with the poor and her dedication to Jesus is something I aspire to in my future.
You are featured in the NY Times or your national newspaper. What's the headline? "Young Nurse Helps Open First Nursing School in (insert name of developing country)."
What would be your theme song?"Send Me on My Way" by Rusted Roots
Imagine if you were an animal – which would you be and why? I'd want to be a horse. For some reason, I have always had a connection with horses and a love for them from childhood. I think I have always associated a sense of freedom with horses, the ability to run wild and free. If anyone has seen the movie Spirit, that's the kind of horse I'd imagine I'd be. A free and wild Mustang out west.
What is your hope for your experience volunteering with CMMB? I hope and pray that I will find the work God has planned for me in Peru. I believe that by supporting others, especially the underprivileged, you get a deeper connection to God. Jesus served and I hope to do the same.
When in Peru, I hope that I will learn the culture and feel one with the people I serve. I want to remain humble and be open to what they have to teach me. I really do hope I find God in the people I serve, as well as find happiness in the simplicity of the life I'll live in Peru.
Favorite quote: "Yesterday has gone. Tomorrow has not yet come. We have only today. Let us begin." – Mother Teresa
What book should everyone read? Why? The Bible. I feel if we are to live a life like Jesus, then we should all be familiar with the Bible.
Who would you like to play you in the movie of your life? Keira Knightley.
What is your hope for the future? My hope is that one day people can love one another despite differences. I hope we will finally realize we are all children of God and that this translates to treating one another with kindness and compassion
If you could solve one world problem, what would it be? I would like to end all prejudice and hatred. I think most of the world's problems stem from a lack of love and respect for the other. Without hatred, I believe wars would end and people would care enough to end poverty and hungry and all things that cause suffering.
What are the three things you are most grateful for? I am first and foremost thankful for God's love and forgiveness. Despite my faults, he has given and continues to give me so much.
I am also so incredibly grateful for the love and support from my family. My mother and father have shown me what love is. My two younger sisters have always been there to support me. I love them all so so much.
Finally, I am grateful for my friends. They are an amazing source of love and support when I am far away from my family.
Who is your biggest inspiration? Why? I honestly admire a woman by the name of Kim, the current head of my volunteer group, Health Connections. When I think of a true Christian I think of Kim. She has given her whole being to God's work, serving the underprivileged of St. Louis. Her sense of humor when things go wrong, her faith in God during desperate times, the compassion she shows to those that may not be the most lovable, and her ability to forgive and love are what inspire me most. I hope I can selflessly serve God's people like she does.