Meet Our International Volunteer: Jolynn Meza Wynkoop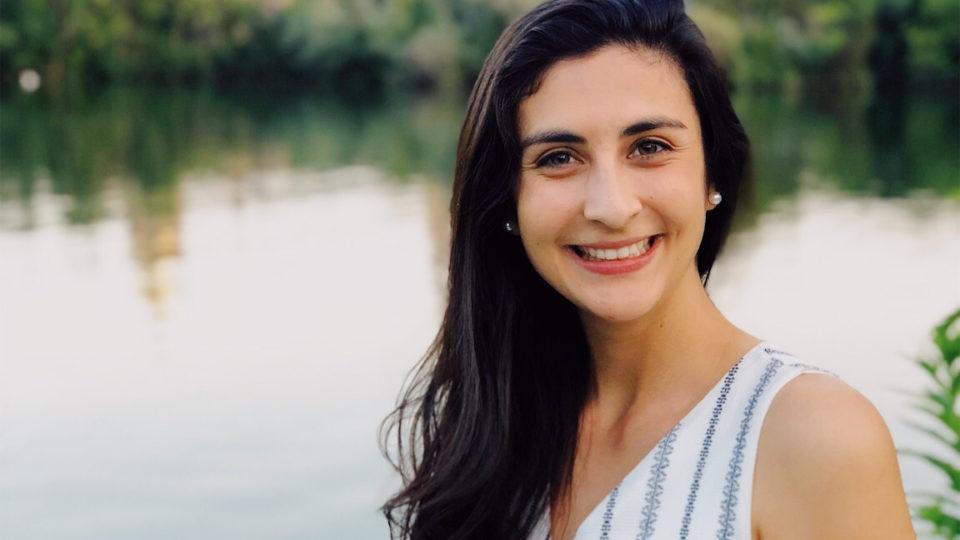 Meet Jolynn, one of our amazing international volunteers! Jolynn is 24 years old and from Albany, Oregon! Although she considers herself a west coast girl she has always felt a desire to travel to other states and countries. Jolynn received her bachelors degree from Oregon State University, where she studied environmental engineering and public health. She decided to venture east and landed in the Midwest for her masters program. This past summer, Jolynn graduated from the University of Notre Dame with her masters in global health. She has always dreamed of being a missionary/volunteer in another part of the world and knew that this was her chance to fulfill that dream – to answer a call that was greater than anything else she could have chosen for herself this year.
Read on to learn more about Jolynn, including who inspires her the most!
---
Where is Home?
I was born in Corvallis, Oregon and home is in Albany, Oregon.
Education:
Oregon State University (graduated June 2017)
Environmental engineering-bachelors degree
Environmental safety and health-minor
The University of Notre Dame (graduated July 2018)
Global health-masters degree
CMMB Volunteer Post:
I am currently working in Huancayo, Peru at the Huancan/Huari office where we support the Nuevas Oportunidades (New Opportunities) programs. I work with three nurses Isabel, Gina, and Stefany who have all become a family for me. Right now, I am learning about all of the work that we do and I assist my teammates every day with various projects. One day I might be assisting at an educational workshop where we teach mothers about how to prevent parasitic infections and another day, I might find myself working with the elderly, assisting with projects and games that help them to improve their hand-eye coordination, memory, and other motor skills.
If you were asked to sum yourself up in two words, which two would you choose?
Joyfully energetic!
Why CMMB?
I chose CMMB because of their Catholic outlook on serving others. I have always had the desire to serve others and knew that I wanted to bring change to the world by working with a Catholic organization, that works to improve the health of people around the world. I also felt called to find an organization that serves people who have little to no access to clean water. Water is something that we often take for granted, especially growing up in the pacific northwest, it has always been something that we have had an abundance of. I wanted to serve with an organization that helps bring safe and clean water solutions and education to people living in poverty.
What are you most proud of?
I am proud of being a part of a loving family. I am proud to have two parents who love me very much, and a brother and sister who I love to pieces and miss very much!
Imagine you are stuck in an elevator. Who would you most like to be stuck with? And why?
An elevator maintenance person… (no explanation needed).
You are featured in the NY Times or your national newspaper. What's the headline?
Oregon Girl Makes a Difference – One Person at a Time!
What would be your theme song?
Wannabe!!! – Spice girls (my friends and I kill this song in karaoke every time).
Imagine if you were an animal or instrument – which would you be and why?
I would be a cello or a violin. I am not musically gifted but I wish I was. Both of these instruments are so so beautiful and I love listening to songs with violin/cello.
What is your hope for your experience volunteering with CMMB?
I hope that the work I do makes a difference for the people I am serving. I hope that no matter how hard/difficult a task may be, I will do it with love and care because I know that all of the work I do will benefit those in the CMMB programs.
Favorite quote:
"Spread love everywhere you go. Let no one ever come to you without leaving happier." -St. Teresa of Calcutta
What book should everyone read? Why?
Mmmm..I need to read more…
Who would you like to play you in the movie of your life?
This question always confuses me.. I never know who to say. Probably Fat Amy from Pitch Perfect because she cracks me up lol.
What is your hope for the future?
To have a family, be a good mother/wife, be happy, and have a job where I can make a difference in the world (I also secretly hope that in the future Dairy Queen never goes out of business because I LOVE their blizzards and never want that to go away). Oh, and I also hope for a world with no wars – where everyone can live peacefully (always praying for this!).
Favorite speech or Tedtalk:
Hmmm. I'll get back to you on this (I'm gonna go watch some Tedtalks).
If you could solve one world problem, what would it be?
World hunger/thirst. I would make it so that everyone in the world would have access to clean water and healthy food. But, I still don't know exactly what I want to be when I grow up, I will just keep on going wherever God calls me to serve :).
What are the three things you are most grateful for?
Jesus
My family/friends
Chocolate…and brownies
Who is your biggest inspiration? Why?
My parents, Jose Meza and Lynnette Wynkoop. Both of them came from different backgrounds, were first generation college students, and raised my siblings and I to always follow our dreams and make the most of our lives.
Sign up to receive our volunteer newsletter!