Meet Our Newest 2018 International Volunteers!
July 9, 2018 •
Kenya, Peru, South Sudan, Zambia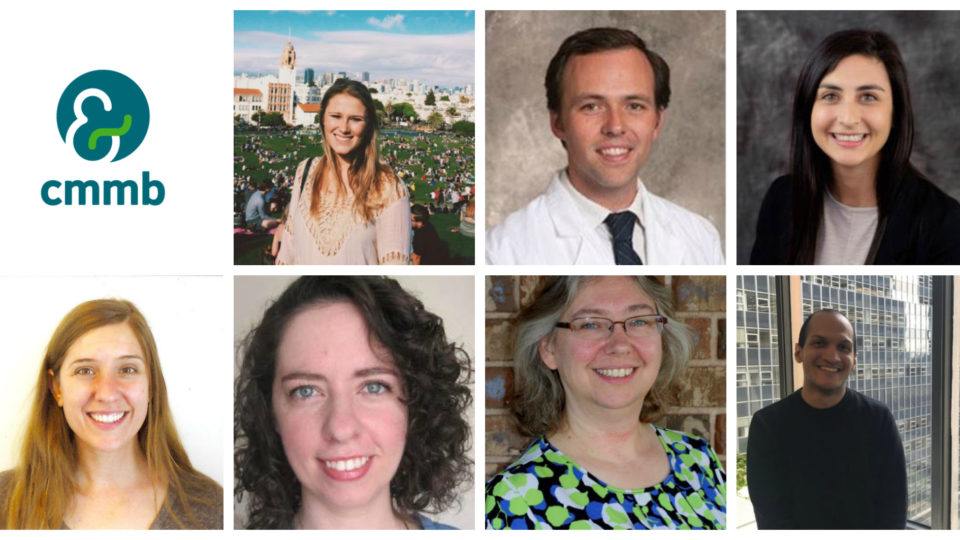 It's that time again – time to welcome our newest cohort of volunteers to the CMMB family. We are lucky to have a group of eight wonderful and committed volunteers who come from a variety of backgrounds and bring with them amazing experience and skills. They will be serving in South Sudan, Peru, and Kenya, bringing hope and healing to the communities that we serve. We are excited to send them off but first, we would like to introduce them to you.
We are as excited as they are about their compassionate adventure ahead. But before they go, we have invited them to our NYC headquarters for orientation. Over the next three days, the team will: 
Get to know fellow volunteers and CMMB staff!
Learn all about CMMB – our mission, vision, values, identity, programs, and countries through presentations from CMMB staff.
Hear from alumni volunteers about the opportunities and challenges they will likely face while serving.
Attend a variety of presentations on health, safety, and cultural competence.
Attend a series of breakout sessions focusing on everything volunteers need to know about living and working in their country of service.
Participate in a variety of workshops including, cross-cultural communication, storytelling, fundraising, and stress management.
Participate in CMMB's volunteer commitment ceremony where they will be recognized for the journey they are soon to embark on!
---
Meet Our Newest Volunteers!
José García Ulerio
José, one of our Aurora Fellows, is serving as a general physician in Mutomo, Kenya.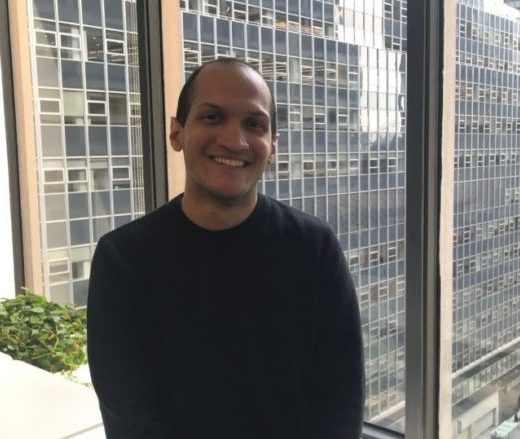 José is back! He previously interned with us at our NYC office with the programs team and is now returning, this time to serve as a general physician in Mutomo, Kenya! José studied medicine at the Technological Institute of Santo Domingo, in the Dominican Republic. He is now a general physician with special interest in public health and epidemiology. José worked with Caritas Internationalis for two years as a general physician on outpatient care, health promotion, and prevention programs. While in Kenya, in addition to his clinical practice, José hopes to develop new skills around cross-cultural communication. He is looking forward to getting more practical experience in public health and global strategies. We are happy to have him back!
Jessica Pikul
Jessica is serving as a nurse in Trujillo, Peru.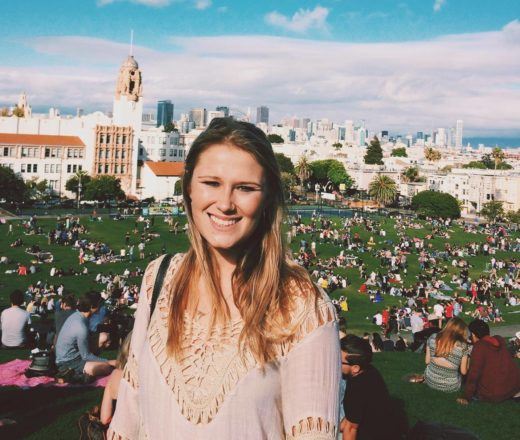 Jessica will be serving with CMMB in Peru as a nurse. She studied nursing at Saint Louis University from August 2012 to May 2016 and now has her BSNS. Prior to joining us she served on a cardiac step down unit at Mercy Hospital in St. Louis as both a floor RN and Charge nurse. Additionally, Jessica works for an organization called Restore St. Louis, where she is a healthcare advocate for the impoverished and refugee community in St. Louis. Their goal is to empower those that go to them through increased knowledge about healthcare, and preventative healthcare. By serving with CMMB, she hopes that she will continue to improve her public health and community health skills, and bring the light of Christ to those she serves.
Virginia Chapman 
Virginia, one of our Aurora Fellows, is serving as a midwife and advanced nurse practitioner in Mutomo, Kenya.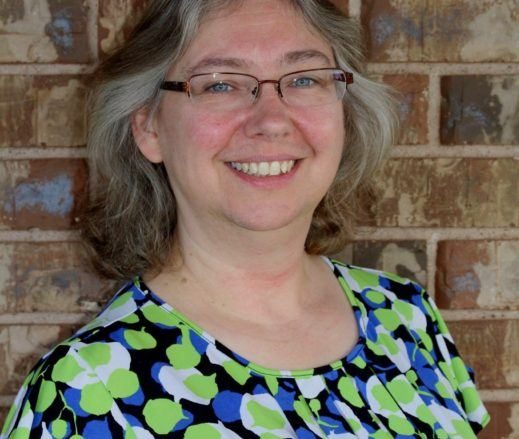 Virginia Chapman is serving with CMMB as midwife and advanced nurse practitioner in Kenya. She has practiced as a nurse for 31 years and a certified nurse-midwife for 20 years. Although Virginia is new to CMMB, she is not new to volunteering. Virginia has given her time as a volunteer paramedic for her town's fire department for years. Additionally, she has been working for the state medical examiner's office as a forensic death investigator for over 20 years. With extensive experience in the delivery room and medical emergency transportation, Virginia is no doubt an amazing addition to our team!
Jolynn Meza Wynkoop
Jolynn is serving as a WASH specialist in Huancayo, Peru.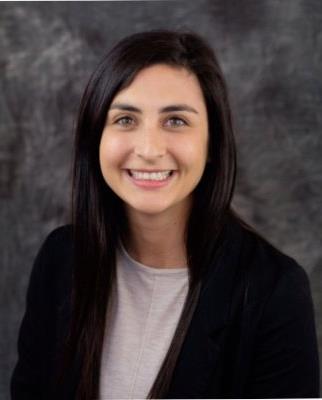 Jolynn will be serving with CMMB as WASH specialist in Peru. She is originally from Albany, Oregon and attended college at Oregon State University. There, she received her bachelor of science in environmental engineering and environmental safety and health. She is currently finishing up her masters of science in global health at the University of Notre Dame and will be graduating at the end of July. In fact, Jolynn just returned from a six week capstone research project in Ecuador, where she studied parasite prevalence among Kichwa communities in the Amazon rain-forest.
Daniel Maxwell 
Daniel, one of our Aurora Fellowship candidates, is serving as a doctor in Yambio, South Sudan.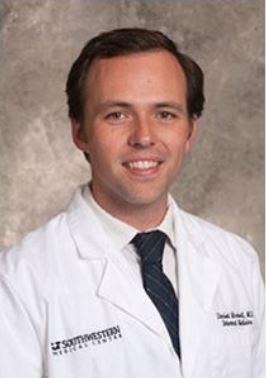 Daniel will be serving with CMMB as a doctor in South Sudan. Growing up, he and his family of six moved around a lot. Prior to becoming a doctor, Daniel studied engineering – until deciding that medicine was where his heart was. Since making the switch, Daniel has never looked back. He hopes that his time in Yambio will allow him to answer the call to serve when and where it's needed most. He looks forward to learning from the incredible people living and working in Yambio, South Sudan.
Angela Baratt
Angela is serving as a teacher and librarian in Nzara, South Sudan.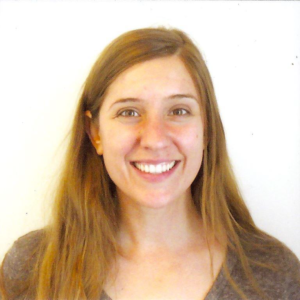 Angela will be serving with CMMB as a teacher and librarian in Yambio, South Sudan. Currently, Angela is a youth services manager (Librarian II) at a Regional Branch of the Houston Public Library. Among a variety of different programs, Angela leads story times, supervises staff at her branch, and mentors and trains youth service staff across the system. She is passionate about building a community in the library space and connecting people with the resources they need, from chapter book recommendations to professional materials. She graduated with her MSIS from The University of Texas School of Information in May 2013.
Carolyn Flaherty 
 Carolyn, one of our Aurora Fellowship candidates, is serving as a nurse in Yambio, South Sudan.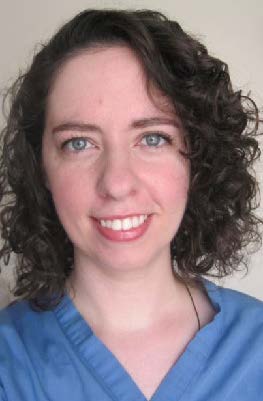 Carolyn Flaherty will be serving with CMMB as a nurse in South Sudan. She graduated from Franciscan University of Steubenville in 2010 with a bachelor of science in nursing. She is currently working in the emergency department at St. Barnabas Hospital, a level two trauma center in the Bronx. While she likes the challenge of the emergency department, her true love is mission work – she volunteers at a free clinic in the South Bronx and has been on short term missions to Haiti and Honduras. In her free time, she enjoys reading, hiking, and hanging out with her five siblings.
Catch-up With Returning Volunteers
Dr. Helene Calvet 
Guest Speaker and Alumni Volunteer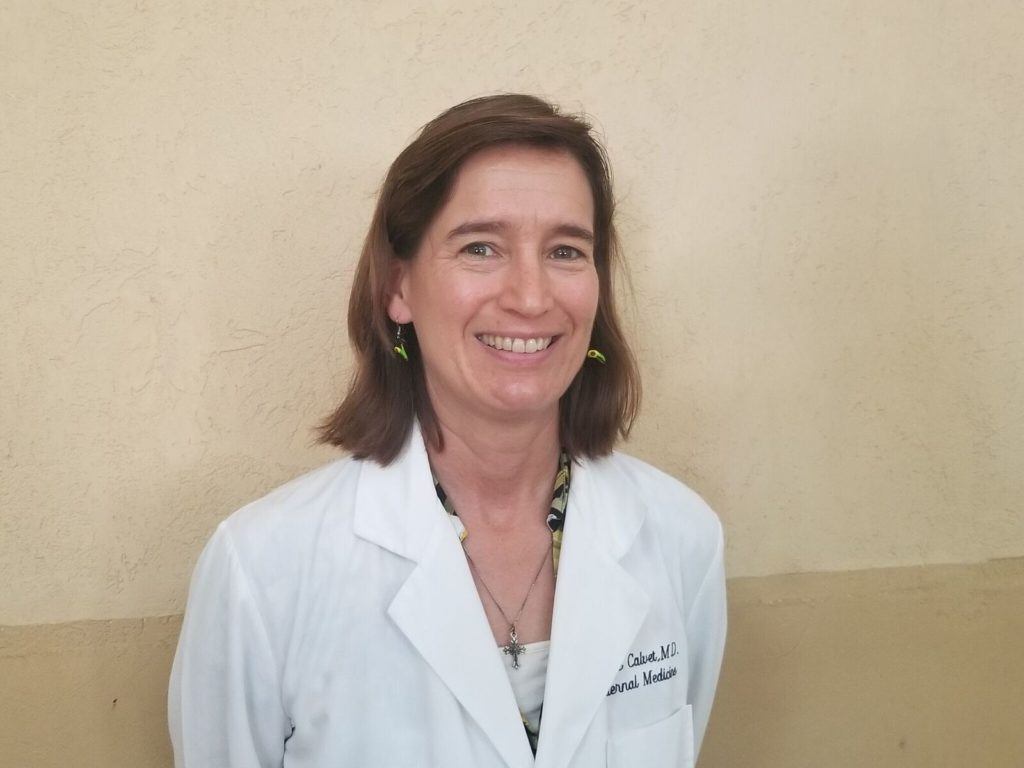 Dr. Helene Calvet, M.D., has been a longtime donor and advocate for CMMB. She has volunteered on two medical mission trips to Mwandi, Zambia where she played and instrumental role in capacity building at the Mutomo Mission Hospital. Dr. Calvet received her MD from UCLA School of Medicine in 1989 and is board-certified in Internal Medicine and Infectious Diseases. She has worked in the field of public health for the past 17 years, and has run a TB clinic for over a decade. Additionally, she has been involved in STD education for over 20 years, delivering STD training to providers in the southwest, pacific jurisdictions, Mexico, and Vietnam. Recently she consulted for the World Health Organization in Bangladesh. An experienced volunteer, Dr. Calvet has volunteered on various medical projects in Guatemala, and has been involved with cervical cancer screening projects in Latin America.
Dr. Harry Owens 
Alumni and Future Volunteer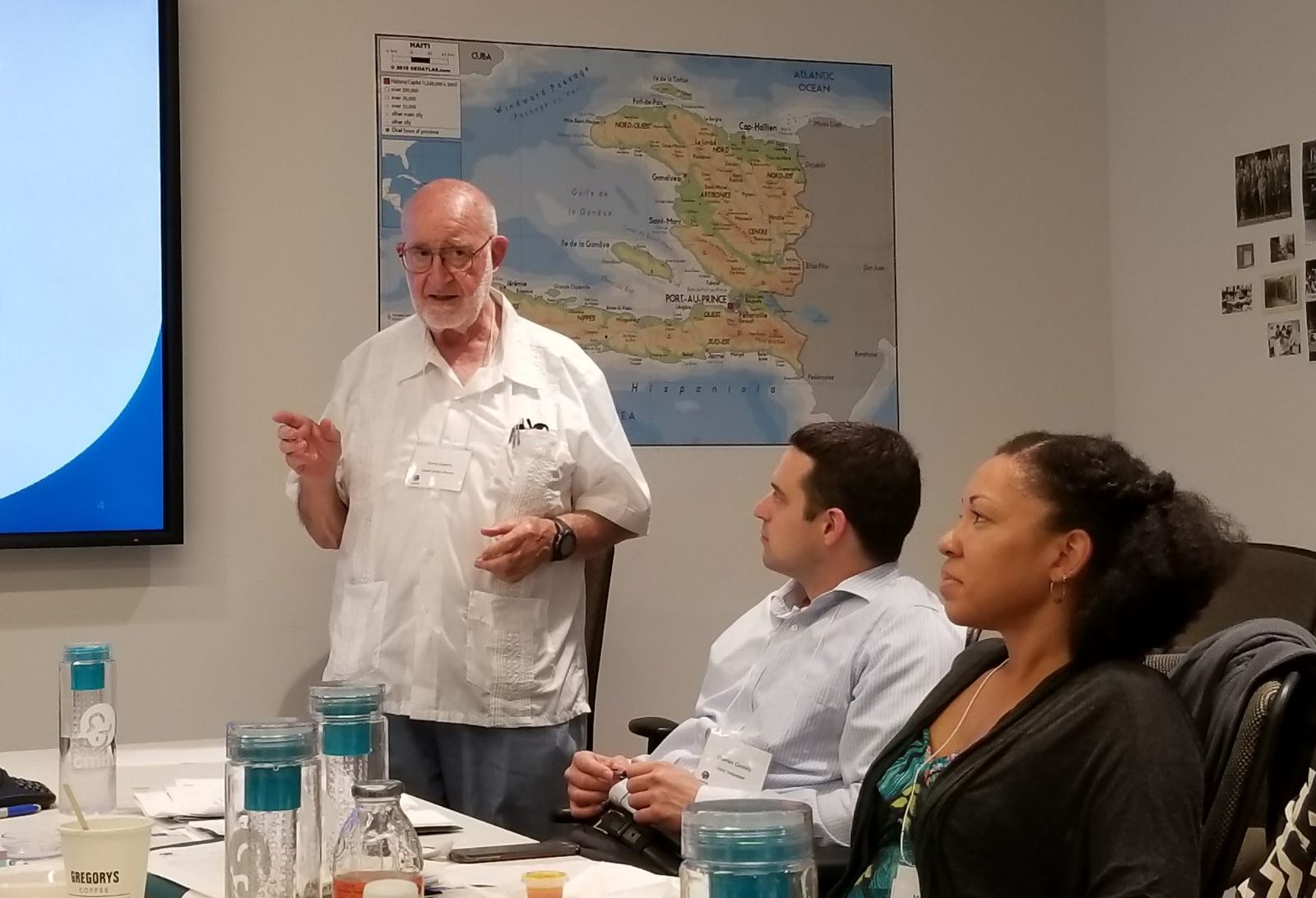 Dr. Harry Owens volunteered as a doctor at Nzara Hospital, South Sudan in 2017. He has a medical degree from St. Louis University, and a masters in international management from Thunderbird Graduate School of International Management. He spent many years working in family and emergency medicine and international health – first in the Alaskan Arctic with the Eskimos, and then extensively overseas in remote developing world countries like the Brazilian Amazon and jungles of Africa. He will be volunteering again with CMMB in Sudan, this October for three months. We are excited to welcome back as both a volunteer and guest speaker!
Dr. Mary Fleming 
Alumni Volunteer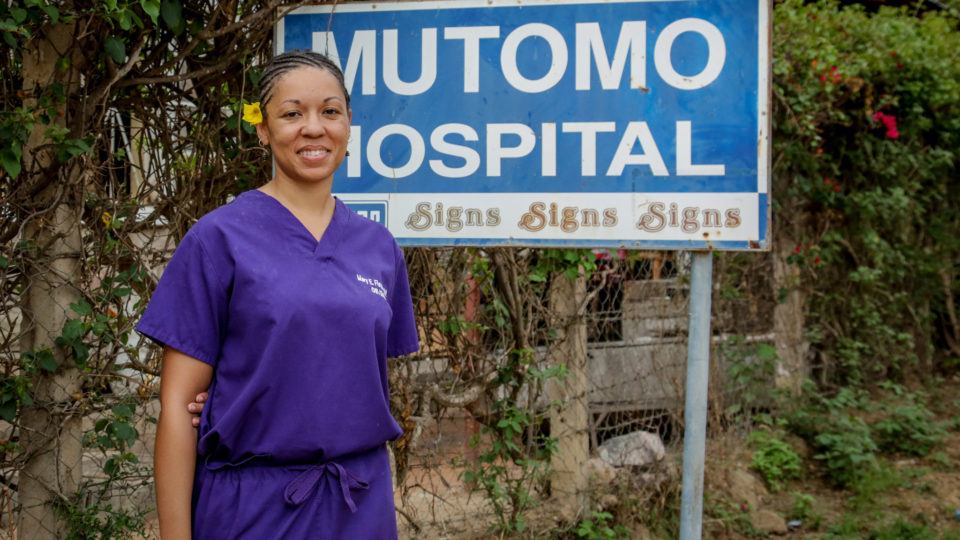 Dr. Mary Fleming volunteerd with CMMB as a doctor at the Mutomo Mission Hospital in Kenya for six months starting last September. A graduate of Xavier University of Louisiana, Dr. Fleming went on to attend medical school at Vanderbilt School of Medicine. She completed her residency at Meharry Medical College but did not stop there. In addition, Dr. Fleming received her MPH at the Harvard School of Public Health. We are excited to welcome her back as an alumni volunteer!
Cathryn Espadero 
Alumni Volunteer 
Cathryn served with CMMB in Mutomo Kenya for six months beginning last August. She completed her advanced diploma in monitoring and evaluation at NYU in 2017 and graduated with a bachelors from Ateneo de Manila University in 2015. While in Kenya, she took a leadership role as the only monitoring and evaluation (M&E) specialist in Mutomo, Kenya. She laid the groundwork the development of a permanent M&E position in Mutomo. Additionally, prior to returning home, Cathryn dedicated time at our NYC office remotely supporting the M&E work taking place in Mutomo. We are happy to welcome her back to the NYC office!
Sign up to receive our volunteer newsletter!