mHealth: Digital Life Savers
April 18, 2017 •
Kirollos Fares •
Kenya, Zambia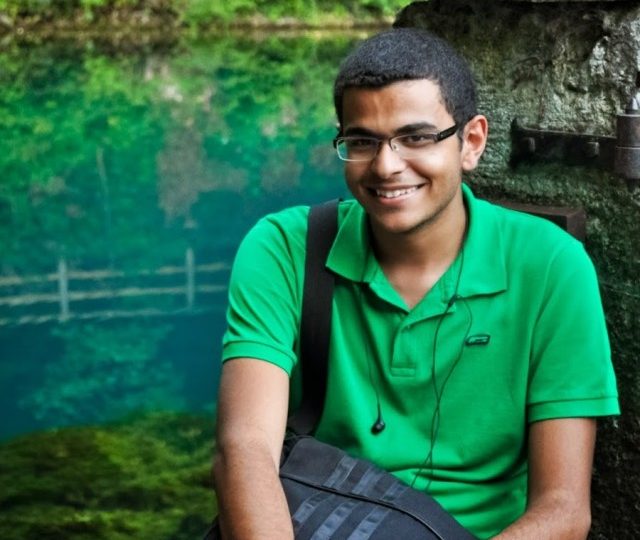 Kirollos Fares has volunteered in various countries throughout Africa and Asia in roles that range from conducting medical exploration for relief work to management and fundraising. He has been volunteering with CMMB since July 2016, first placed in Kenya and more recently, in Zambia. No matter where hwe goes, he brings enthusiasm, passion, and a strong desire to bring positive change. Here, in his own words, Kirollos talks about an innovative program that he believes can better the lives of the most vulnerable women and children. 
---
Across sub-Saharan Africa, thousands of towers are being erected daily, not only in big metropolitan cities like Nairobi and Lusaka, but also in the smallest villages. These towers aren't as exorbitant or as fancy as the Burj in Dubai, nor do they feature five-star hotels and shopping centers like many luxury skyscrapers. Still, these towers serve a higher purpose: communication.
This buildup of cell towers has ensured that you never have to lose network reception even when you step outside the hustle and bustle of cities. Currently, cell phone ownership is at its highest levels, even among the poorest segments of society.
This got us thinking about ways to harness the digital revolution for the betterment of the lives of vulnerable women and children living in our CHAMPS regions. We are proud to share that our efforts have culminated in an innovative program that is being implemented in communities across Kenya and Zambia.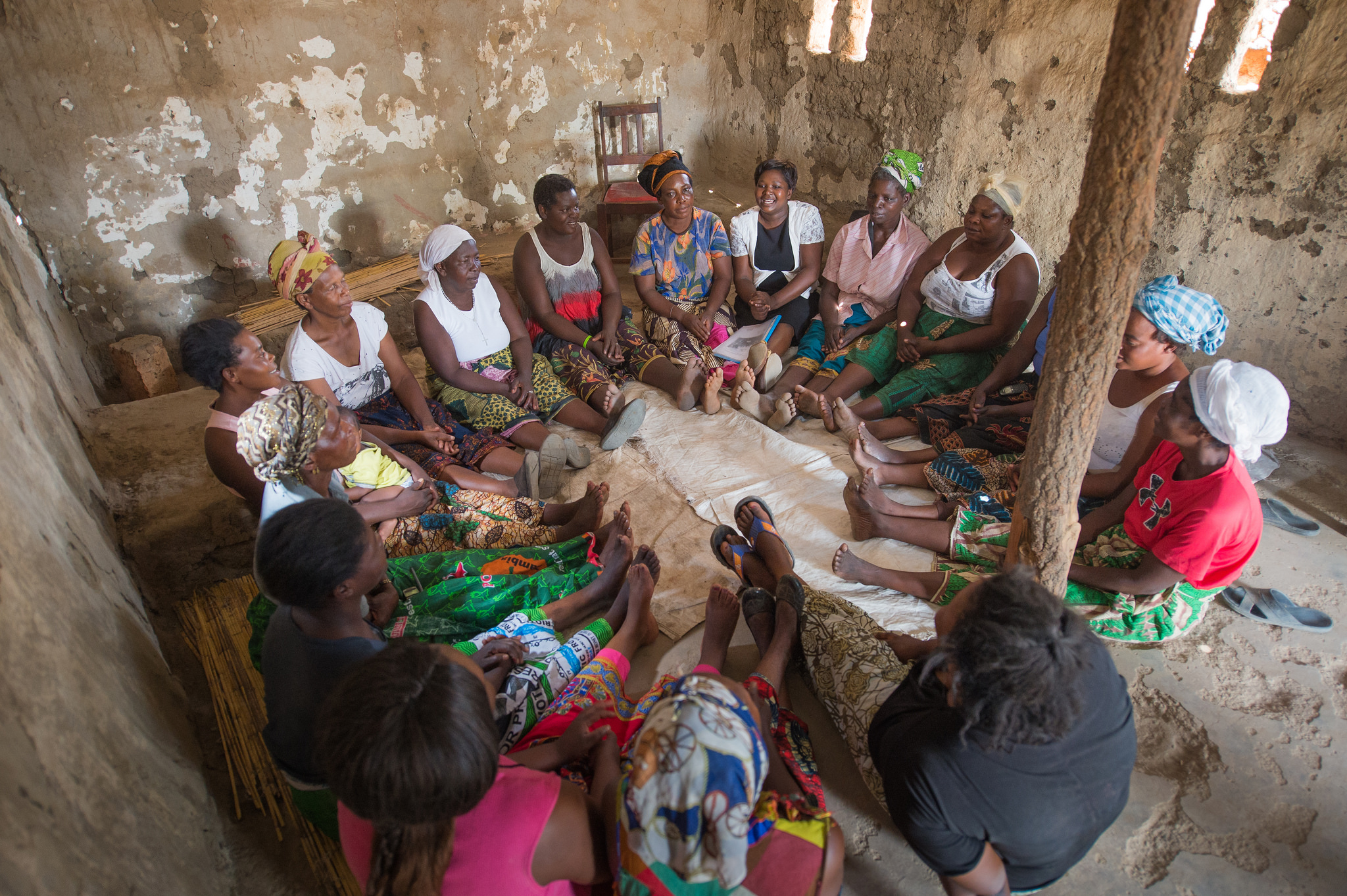 Harnessing Technology for Change
Access to healthcare remains a challenge in the communities that we serve, especially for pregnant women who aren't accustomed to delivering at health facilities, let alone going for checkups prior to their due date. Expectant mothers dying during, or shortly after giving birth, is a normal occurrence and a somber reality in villages like Kenziko, Kenya, and Magumwi, Zambia. CMMB has long been supporting local facilities in such villages – building capacity, and training staff to offer quality medical care in order to reduce maternal mortality. Unfortunately, some women never make it to the facilities.
Through our partnership with Medic Mobile, a non-profit technology organization focused on creating tools for health workers, we've launched mHealth systems to address the challenges impeding the eradication of maternal and child mortality. Our systems are simple, easy-to-use, and suit the needs of local community health workers, volunteers whose role is to refer expectant mothers for antenatal care.
Gone are the days of using unreliable paper forms to register, and follow up with, the women they serve. Community health workers (CHWs) now send simple text messages to our system, and the pregnant women are registered automatically. Instantly, they are sent a confirmation with the expected date of delivery, and a special ID is assigned in the system to reference each pregnancy.
mHealth in Action
Take Constance, one of our community health workers from Nakamba, Zambia. When he visited the house of a local woman named Ackreen and noticed that she was pregnant, he sent a text to the system with her name and the number of weeks of her pregnancy. Shortly after, he received an automatic reply with Ackreen's expected date of delivery and a unique ID number to reference her pregnancy.
Previously, Constance had to depend on paper forms to keep track of when women like Ackreen were due for clinic visits. Every expectant mother in the program needs to attend at least four antenatal care visits before their due date. Given that each community health worker is responsible for following up with dozens of women at any given time, a paper system is both messy and inefficient.
Aided by the mHealth system, Constance has a much easier time monitoring and supporting Ackreen's pregnancy. After receiving a text message notification that she is due for a visit, Constance can stroll over to her house, remind her to go in for a check-up, and offer to accompany her if she's nervous about going.
When Ackreen is finally due for delivery, Constance will receive another automatic reminder and ensure she makes it to a facility to deliver her child where she has access to quality care. If something goes wrong during the forty weeks of pregnancy, Constance is trained to identify the danger signs and flag women in the system. Any flag on a woman's account is visible to nurses at the other end of the system who will be able to use these reports to provide better care during delivery.
"mHealth is so important for us as community health workers. It will help us keep women and babies safe. It will help us save lives."
—Namata Mwala, Community Health Worker
While this solution might sound simple, its effectiveness is proven. Women who receive such reminders were two times less likely to miss an appointment and were less likely to deliver at home, a practice that can come with stark consequences.[1]
Community health workers fell in love with the mHealth system too, having registered more than 40 pregnancies in the first two weeks of its implementation in Zambia. When our team visited one of the pregnant women in a remote community and asked her how far she was in her pregnancy, she seemed perplexed and couldn't remember. Luckily, her community health worker Lumba was right next to her armed with her phone. A few seconds and a couple of clicks later, she answered for the pregnant woman: "30 weeks! And I know when she's due."
"Most women don't remember the details about their pregnancy, like due dates or antenatal visits. The technology provides on-the-spot information that helps ensure a healthy pregnancy."
—Lumba, Safe Motherhood Action Group member
"[mHealth] is an immediate connection between the mother, community health worker, and hospital! It helps us communicate in a way that is clear and immediate. It will save lives – I know it. And it makes our work easier."
—Beatrice Mumba, community health worker
So, where do we go from here?
This is only the beginning. We dream that every CHAMPS region will have access to this lifesaving technology so that maternal deaths become a thing of the past. Further, we want to increase the reach of our tools to include immunization, WASH, child protection, and many other community health issues. We will not rest until we can happily report that we've ensured "healthier lives worldwide" for all of our beneficiaries, wherever they are.
Delivering e-Health and m-Health Solutions
The Conrad N. Hilton Foundation, one of the largest foundations dedicated to alleviating human suffering in the world, recently partnered with CMMB to help build capacity and deliver innovation in e-Health and m-Health (electronic and mobile health), at both an institutional and individual level, with mission hospitals in Kenya, South Sudan, Zambia, Haiti, Mexico and Peru. All six countries struggle to tackle the high burden of disease against the backdrop of shortages of healthcare professionals, facilities and medical resources. Healthcare technology offers possibilities to address these challenges, and strengthen and increase the efficiency of health systems while improving access for the most marginalized and excluded populations. The pilot will have a two-phased approach including a thorough landscape analysis to understand the realities of the health systems in these countries and an implementation phase to build capacity, competence and confidence of the Sisters who operate as leaders and practitioners in the hospitals.
---
---
Sources:
[1] Adanikin, A.I., J.O. Awoleke, and A. Adeyiolu, Role of reminder by text message in enhancing postnatal clinic attendance. International Journal of Gynecology & Obstetrics, 2014. 126(2): p. 179-180.
Watterson, J.L., J. Walsh, and I. Madeka, Using mHealth to improve usage of antenatal care, postnatal care, and immunization: A systematic review of the literature. BioMed research international, 2015. 2015.