Hurricane Irma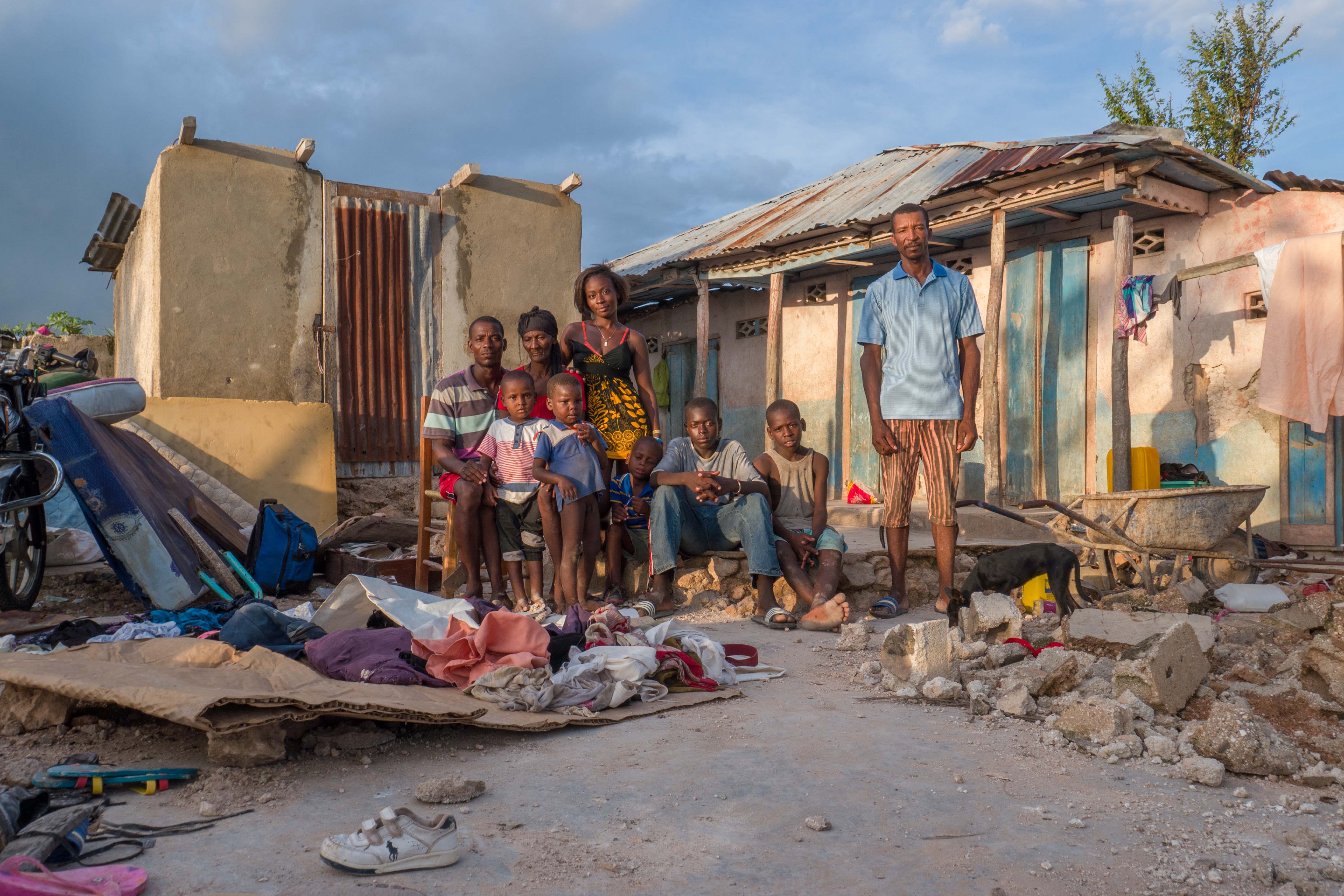 This is what a Category 4 hurricane can do to a poor family living in Haiti. It can take years to recover and rebuild. Hurricane Irma is a Category 5.
---
**Update (September 7, 12pm EDT): Our Country Director in Haiti tells us that for now Hurricane Irma has avoided a major landing in Haiti, but they are still expecting major flooding and strong winds. We are working with four hospitals in the north of the country to ensure they have enough medicine and we're ready to provide support as needed. We're in close communication with the Haitian Ministry of Health and the Ministry of Planning and External Cooperation. Our emergency response goal will be to make sure no one is left on the sidelines – we are especially looking out for those with disabilities, chronic conditions and the elderly, and will make sure they receive care.
---
Hurricane Irma is a Category 5 hurricane, the highest level of the Saffir-Simpson Hurricane Wind Scale. It is reported to be the strongest storm ever recorded in the Atlantic Ocean.
Once again, the lives of countless people are potentially in danger from a hurricane in the Caribbean.
While the path of Hurricane Irma is still relatively uncertain, early reports from some islands in the northern Caribbean indicate that it is causing severe devastation. We are closely monitoring the situation with our team in Haiti and with close partners in surrounding areas.
Working in Haiti for over 100 years, we are ready to respond if disaster strikes. Led by the inspiring Dr. Dianne Jean-Francois, we have a strong team in place that is gathering information on-the-ground and preparing for the storm. We responded in the aftermath of the devastating earthquake in 2010, and to numerous other natural disasters that impacted Haiti since then, including Hurricane Matthew and drought relief. We also recently celebrated the opening of the Bishop Joseph M. Sullivan Center for Health in March.
We ask that all our supporters pray for those in Hurricane Irma's path. For those able and willing to donate, we are seeking support to help us stay prepared and to be ready to act as soon as we are able. With our networks of partners, we stand ready to react with medical supplies and emergency kits.
CMMB's Emergency Response Program Delivers Care and Comfort with Speed and Efficiency
Our emergency response program addresses serious situations – often dangerous – that arise unexpectedly and require immediate action. Working in collaboration with our global networks and partners, we are able to quickly respond to global emergencies like conflicts and natural disasters in three key areas:
The deployment of donated medicines, health commodities, and medical supplies to trusted local healthcare partners in emergency areas
Volunteer deployment including medical personnel
Directly respond to emergency needs through CMMB-supported health facilities and community interventions, focusing on emergency health and nutrition services, water, sanitation and hygiene, child protection, gender-based violence and other areas as needed