Letting Go To Find Something New: A Reflection From An International Volunteer
December 19, 2018 •
Dr. Jose Garcia •
Kenya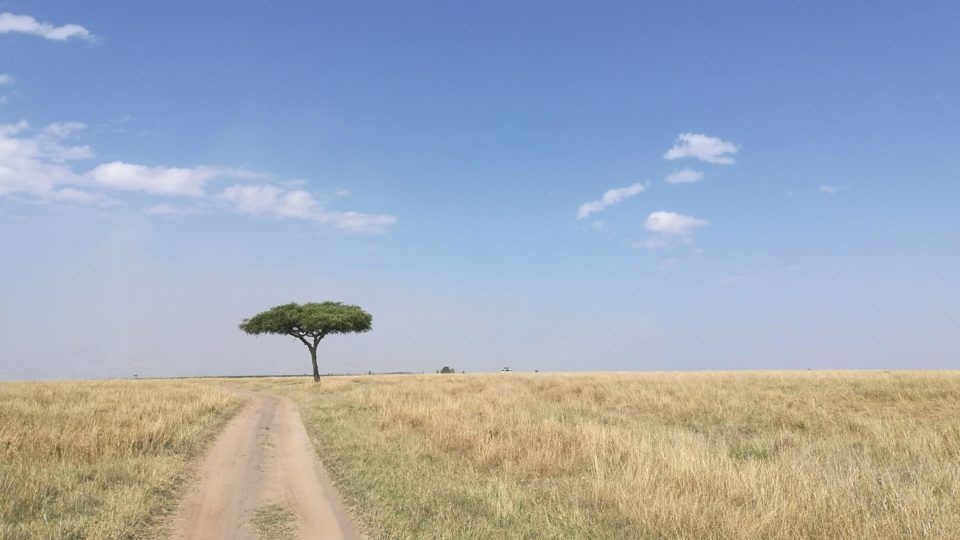 Dr. Jose Garcia is a CMMB International Volunteer and Aurora Fellow serving at the Mutomo Mission Hospital in Kenya. Many of us at CMMB's headquarters in NY, were lucky enough to work with Jose when he interned with us in 2017.
We are all inspired by his kindness and compassion, and the people of Mutomo are especially thankful for his clinical skills. In this reflection, Dr. Jose speaks about the importance of embracing vulnerability, letting go, and accepting change.
---
I was catching up with one of a my best friends from back in the Dominican Republic the other day. After a long chat, she kindly asked, "So, is this the lifestyle you've been looking for?"
At that moment time stopped for me. No words came out of my mouth, my mind just went blank.
If you know me, you probably know that I have always wanted to work in the humanitarian sector, that I have always been uncomfortable with the idea of private medical practice and waiting in an office for sick patients to seek my care. You probably also know, that the only reason I worked behind a desk for two years was because I was part of Cáritas –  a confederation of over 160 members who work to reach the poor, the vulnerable, and the excluded. But, if you look even deeper into my past, you will learn that the only reason I chose medicine as a profession was because of an idea I learned from Mother Teresa of Calcutta – to offer help to the poorest of poor. Her work inspired my career and life's work to these individuals.
Let us touch the dying, the poor, the lonely and the unwanted according to the graces we have received and let us not be ashamed or slow to do the humble work. – Mother Teresa
I aligned my education and work experience to working for the world's most vulnerable. When I was sixteen years old, I "met" Jesus. He helped me develop my dreams and a deep sense of purpose. The path I found myself on was one that I had never imagined – to be the only medical doctor in my family, the only christian among my siblings, and the only one devoted to God among my group of close friends. I often find myself thinking how much easier it would have been to become a businessman or an engineer like everyone else. It would have been easier just dedicate my medical career to private practice – much easier! Yes, these choices would have been easier, but, life had another plan for me. I think this is something I have always known, and now that I'm living it here in Kenya, I am starting to live out that plan.
I have come to understand all of this about my life. So, why couldn't I simply answer my friends question?
The answer – Fear.
I've been here in Mutomo for five months now. The honeymoon is over. The excitement of the first days has vanished, and with it my "developed-world" routines and habits. Today, I'm just one of the local staff at the Mutomo Mission Hospital. I'm Dr. José or Musyoka (the kamba name given to me, meaning – "the one who leaves and comes back." I was given this name because I have come to think of Mutomo as home). I'm so used to living here that some days, I find myself making the same mistakes as the locals. I've learned to be so present in my daily activities that I lose track of the days of the week and future plans.
I've seen Mzungus (white people, often referring to their relationship with colonialism) patronizing the local staff. These experiences make me think of my own work and how as volunteers, we encounter local people and tell them what to do based on our experiences and lives.
I've been experiencing days of profound senselessness, and for the last weeks I've been struggling with a deep sense of solitude and loneliness. I think of and miss my people every single day.
The experience of being a volunteer, as Jesus and Saint Teresa teach, is not how people imagine it. People always tell me, "You're going to be such an asset in the field," or "You can teach so many good practices." But, not a single soul mentioned how much I would need to let go of – how much you have to detach from yourself in order to understand and accept. How many times you have to ask before suggesting. How much you just have to shut up and listen.
All these challenges are just a part of the lifestyle here for me. Day after day, you are less of the person you arrived as. You change until you're not the person you were before. And in all honesty, my friend, that point is scary!
The fear I experienced during this realization that I was no longer who I was when I first arrived in Mutomo, was the fear of uncertainty – of not understanding or trusting in this process of letting go of myself.
I have learned that in order to inspire I need to understand people from the inside out.
But, finding myself in this vulnerable state has allowed me to truly ignite change here in Mutomo. Because, it wasn't until I walked away from my own idea of "what the world should be" that I understood what the world is actually like for this community.
Today, I'm able to better understand patients. I'm able to greet them in their own language, and know how to approach their relatives in a culturally proper way. Most importantly, I have come to understand how to be a companion during grieving. I've learned how to talk with young locals, share with them their passion for things like football when we come together, after the work day is done. I have truly learned that in order to inspire, I need to understand people from the inside out.
To answer my friend's question, I'm not yet sure if I've found what I've been looking for. But, I'm still here in Mutomo – my home. And, I have no intention of going anywhere else.
---
Interested in becoming an international volunteer? Click here.
Donate to this Volunteer